My two younger kids today are pictured below. If anyone goes to my web page out here in Idaho and they know or see my kids, PLEASE tell them that I LOVE them very, very much. I MISS them and CRY to God for them all the time. I have given him the children, all four and the situation. He WILL be glorified in this sooner or later. Truth will prevail.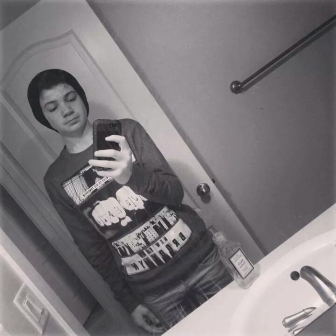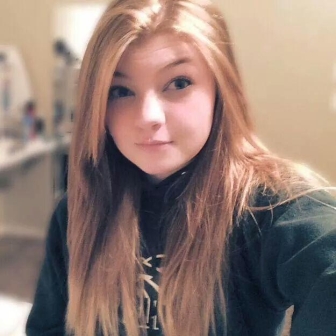 Gayle, I pray for you and our whole family much of the time. Jesus Christ is coming back soon and I do NOT want to see you left behind BUT you will be unless there is true repentance. As I tell people all the time, I will be one of the very first to know it if you truty turn back to the Lord Jesus Christ or as some believe if you turn to him for the very first time. He is calling, convicting but he will NEVER force you to come to him. His hand is stretched out still but time is running out for all of us on this planet.
The song below by Larry Norman is one of my favorites even though I like a lot of his songs but this one has some key words in my life. "The best things in life are kids and a wife" and that is true in the natural flow of events and God/Jesus in the supernatural flow of events. Anyway here is the song, check it out.


The video below is incredible. He says a lot in 9 minutes.

Light in Darkness

Welcome to the Ekklesia Communicator.
---
PATRICK HENRY: [American Revolutionary leader, and member of the Continental Congress] - "IT CANNOT BE EMPHASIZED TOO STRONGLY OR TOO OFTEN THAT THIS GREAT NATION WAS FOUNDED, NOT BY RELIGIONISTS, BUT BY CHRISTIANS, NOT ON RELIGIONS, BUT ON THE GOSPEL OF JESUS CHRIST. FOR THIS VERY REASON PEOPLES OF OTHER FAITHS HAVE BEEN AFFORDED ASYLUM, PROSPERITY, AND FREEDOM OF WORSHIP HERE." "Have you been delivered from the power of darkness?

Sound file inside!!!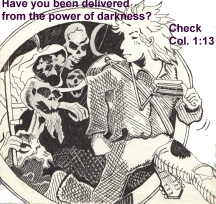 ---
Need to talk to someone? Danny- (208) 447-8880
e-mail-- ekkcom@ekkcom.net


---
Is it a sin to be born black?
---
Western Book of the Dead!
---
If you want to talk then give me a call. (208) 447-8880

OR

e-mail-- ekkcom@ekkcom.net


Need to talk to someone? Danny- (208) 447-8880
"Cream of the Crop"©
by Danny D. Bunn,B.A.
(Born Again believer in the Lord Jesus Christ)


---
Return to The Ekklesia Communicator Main Page